Corn Heat Unit Insurance Program
The Corn Heat Unit Program is a weather-based program that insures against a lack of corn heat units for corn acres over the growing season. This program provides a risk management option to silage, grazing and grain corn producers.
View Terms and Conditions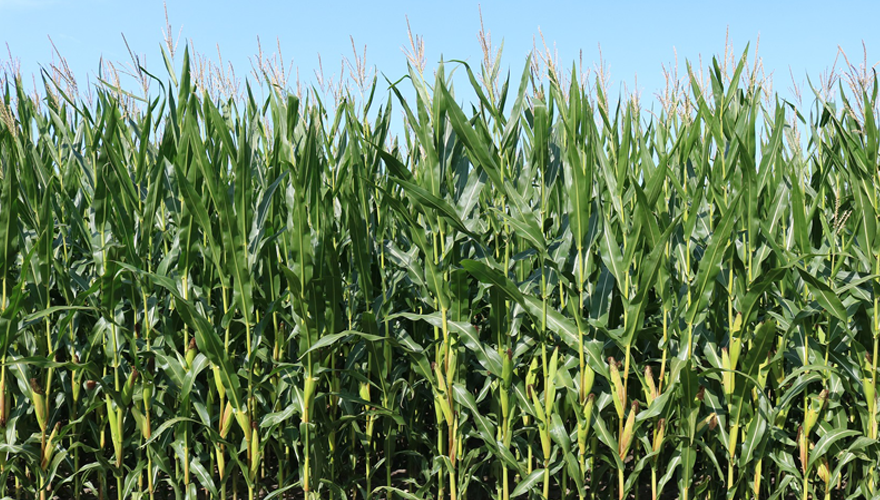 To Enrol

There is no limit to the number of acres you may insure, but a minimum of 10 acres per legal land description is required. The deadline to apply for, reinstate, cancel or make changes to your CHU endorsement is March 31. Your contract is continuous and unless you make changes to your endorsement by March 31, your insurance remains the same from year to year.
Coverage

Coverage is available at $150, $175, $250 or $350 per acre. You may insure any number of acres, but you do not need to insure all your corn acres. All acres on that contract must be insured at the same level of coverage. At the time of enrolment, you must declare all acres selected for coverage.
Producers may select coverage through the CHU and the Corn Rainfall Insurance Program (CRP); however, the same acres cannot be insured under the corn multi-peril yield-loss program. If selecting coverage under both CHU and CRP, your coverage level for each program will be $175/acre independently.
If you seed fewer acres than declared, your insured acres and premium will be adjusted accordingly. If you seed more acres, the declared acres will be used for premium calculations. Insured acres must be seeded to corn.
An establishment benefit may be paid for corn crops which fail to adequately establish or suffer damage before June 20. A minimum of 10 acres or 10 per cent of the total acres seeded must have failed to establish to be eligible.
Corn Heat Unit coverage is not an individual production program; corn heat units determined for the selected weather station are the only means of determining a claim. Indemnities are not tied to individual yields or the corn heat units recorded on individual parcels of land.
Premium

Premium rates are calculated for participating weather stations based on historical heat unit data. Corn Heat Unit (CHU) and Corn Rainfall Program (CRP) acres are subject to USA premium as they are annual crop acres.
Corn Heat Unit Insurance Program Calculator
Enter the legal land description for current coverage options.
Calculate
Insurable Weather Stations Map
This map maps outlines details on insurable weather stations.
View Map
Corn Heat Unit Program Prices
View this year's Corn Heat Unit Program prices.
View prices
Claims

The corn heat unit calculation is a standard North American formula modified for the specific area measuring the maturity of corn. Producers will be guaranteed 95 per cent of the long-term normal Corn Heat Unit accumulation for the selected weather station. You are limited to selecting one weather station per insured parcel of land which is within 100 kilometres of your land.
Annual corn heat units accumulate from May 15 until the daily minimum temperature first reaches -1°C or less after July 1.
For every per cent the accumulated heat units fall below 95 per cent of normal for the selected station, 4 per cent of liability will be paid.
Claims do not have to be filed but are automatically calculated based strictly upon weather station data, once temperatures reach -1°C. Quality control measures include verification of all weather data by a third party (independent of SCIC) using procedures approved by an accredited meteorologist. Only verified data will be used in claim calculations.