Careers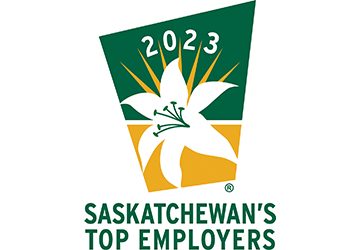 SCIC Selected 2023 Top Employer
We are proud to be selected once again as one of Saskatchewan's Top Employers!
At SCIC, we encourage ongoing professional development, seek to enhance the physical and mental health of our employees and work hard to support new mothers, fathers and adoptive parents. These are just a few of the reasons why we have been selected as one of Saskatchewan's Top Employers (2023).
Read More
Do you want to work at a place where you can advance your career and work with a motivated team?
Whether your passion is Information Technology, Finance and Accounting, Research and Development, Human Resources, Customer Service, Marketing and Communications, or Project Management, there is a place for you at SCIC.
We work to help our employees grow, both personally and professionally through many training opportunities - you never know where your career can lead you within SCIC.
Join us to learn why year after year we are one of Saskatchewan's Top Employers.

Ready to join our team?
SCIC offers career opportunities filled with challenges and rewards accompanied by competitive compensation, benefits and pension. The Corporation is committed to employment equity. SCIC is committed to workplace diversity and creating an inclusive workplace with a workforce representative of the communities we serve. Indigenous Peoples, Members of Visible Minority Groups / Racialized Groups, Persons with Disabilities and Women in Under-Represented Roles, as well as LGBTQIA2S+ persons and Newcomers to Saskatchewan are encouraged to apply.
Not ready to apply?
Don't miss your next career opportunity. Join our talent community to receive job updates. Sign up to receive email notifications when new jobs are posted.