The Timothy Hay Program is available on irrigated timothy hay acres intended for export, and mitigates the risk associated with this intensively managed crop. Insurable Area Timothy hay insurance is available for pure, irrigated timothy hay stands intended for export. Deadline to participate is March 31.
Terms and Conditions
Insurable Area Map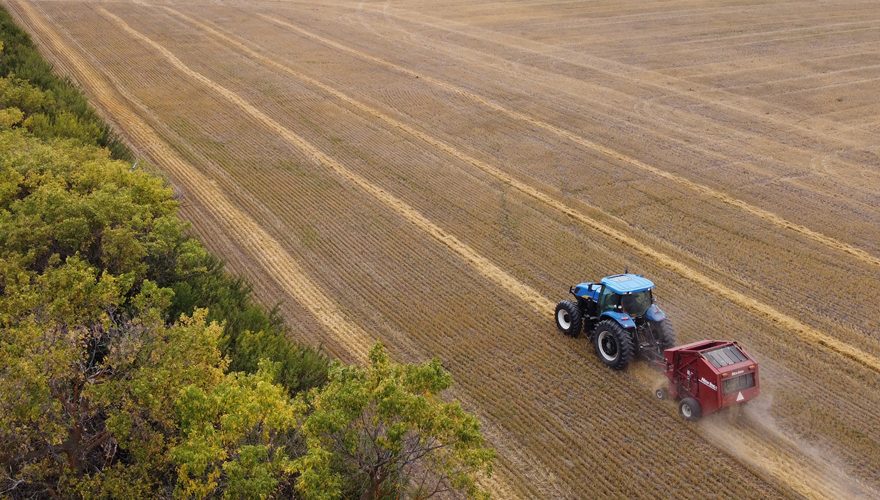 This program was developed as a result of co-operative efforts between the Saskatchewan Crop Insurance Corporation (SCIC), Saskatchewan timothy hay producers, Canadian Hay Association, Irrigation Crop Diversification Corporation, Saskatchewan Ministry of Agriculture, and Agriculture and Agri-Food Canada.
Coverage

Timothy hay is insured for yield-loss and quality coverage based on the "choice" grade. Producers have the option of selecting one-cut or two-cut coverage. Any producer who seeded timothy hay before June 15, 2021 has the choice of two-cut coverage or one-cut coverage in 2022. Crops seeded August 1 to September 15, 2021 are only eligible for one-cut coverage in 2022.
Premiums and Prices
Producers may select coverage at 50, 60 or 70 per cent of their average yield, cost shared at 60 per cent by governments, 40 per cent by producers.
All timothy hay acres will be inspected. Customers must notify SCIC when harvest begins so that an adjuster can inspect acres, count bales and obtain samples. Representative hay samples will be submitted for grading and industry-standard grading practices will be used. SCIC will require the following:
The weight of a representative sample of bales from each lot
A copy of the producer's field management handbook
Claims will not be finalized until all information is provided. If any production issues arise, including harvest delays due to inclement weather, customers must contact SCIC immediately.