Here At Every Turn
Life is full of twists and turns. If you're a producer, that's true even more so. Changes in the weather, fluctuations in the markets—you learn to expect the unexpected. At SCIC, we understand. We've been a trusted partner to Saskatchewan producers for over 60 years, helping them get the personalized coverage they need to smooth out at least some of those twists and turns along the way. The simple fact is, we share the same goal: ensuring none of those unexpected curves slow you down as you work
toward the future of your operation.

At SCIC, we understand the challenges you face — and we're committed to helping you solve them. Our team is dedicated to providing coverage you can count on. That's why we work together with industry groups to ensure our insurance programs meet the needs of today's producers.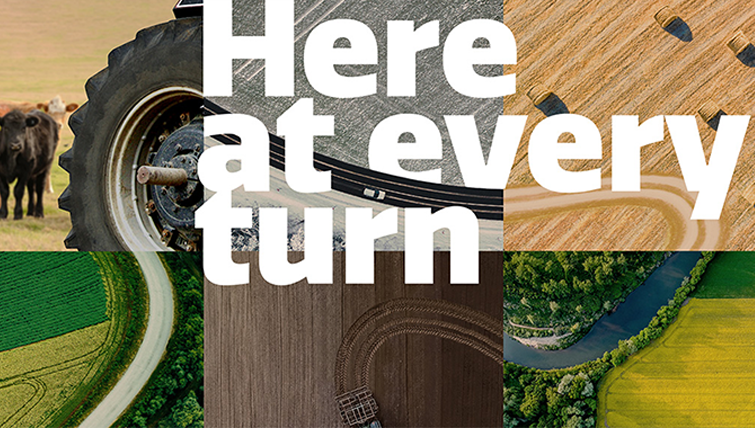 Enhanced Protection for Livestock Producers

By building strong relationships with industry partners, we're able to develop programs that make a difference. Like in 2018 and 2019, when we improved forage programs by collaborating with the Saskatchewan Forage Council, Ministry of Ag and livestock producers across Saskatchewan.

Adjusting Winter Cereals Coverage

We're dedicated to providing coverage Saskatchewan producers can count on. We understand the unique challenges with seeding winter cereal crops. Thanks to our great relationship with the Saskatchewan Winter Cereals Development Commission, we're able to adjust our programs to give producers peace of mind.
We care about you and your farm — because we're producers too.
That's why our team works with industry to build strong insurance programs that meet the needs of Saskatchewan producers. We're here for you, providing personalized insurance and quick action on your claims.
Jason & Rheaume

It's always tough to navigate the elements in Saskatchewan. Luckily, Jason was able to predicate the upcoming drought in his region and manage his risk with a revised Crop Averaging Program and the helpful advice from Rheaume.

Harlan & Bruce

Predicting the weather on the prairies isn't always easy, and when 2010 came rolling in, so did the rain. A lot of rain. Harlan was thankful to have Bruce in his corner that year.