The Wildlife Damage Compensation Program will pay for losses to honey bees from wildlife species. SCIC administers compensation for prevention measures taken to limit or reduce damage to colonies and their structures.
Call Us
Email Us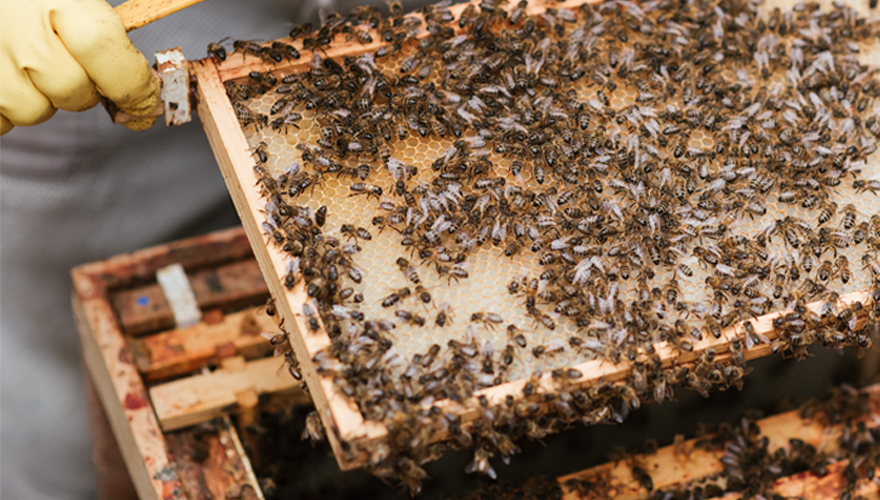 Compensation Details
If you experience loss from bears, you could be eligible for fencing compensation.
SCIC will cover 80 per cent of the material cost for constructing bee-yard fences, to a maximum of $5,000 annually. This is a one-time payment. Subsequent claims on the same bee yard will not be paid if no fence has been erected.
SCIC will reimburse for the cost of posts, wire, insulators, connectors, gate handle insulators and will reimburse for the purchase of new fencers with batteries. The equipment must have a life expectancy of five years or more. Valid original receipts must be provided for all reimbursable costs. Original receipts will be returned to the beekeeper/business prior to reimbursements of funds.
SCIC will not reimburse for GST, labour costs, tools (including voltage testers) or replacement batteries for existing fencers
Compensation is applied for through the Saskatchewan Beekeepers Association (SBA). The form and original receipts must be submitted to the SBA Bear Fence Program Coordinator. Once compiled, the forms are sent to SCIC for processing.
If there is no electric fence around the bee colonies, compensation will be paid for bear damage to bee colonies and their structures only on the first occurrence per bee yard. Subsequent claims on the same bee yard will not be paid if no fence has been erected
Electric Bear Fence Rebate Form
Protect your hives from hungry bears. To get started, download the Electric Bear Fence Rebate Form from the Saskatchewan Beekeepers Association website.
Download Form