Feral Wild Boar Control Program
The program provides a way for landowners and rural municipalities (RMs) to have wild boars removed, which pose a threat to the environment, farm operations and to other livestock.
If you see a wild boar, report it to SCIC.

Call Us
Email Us
Report Online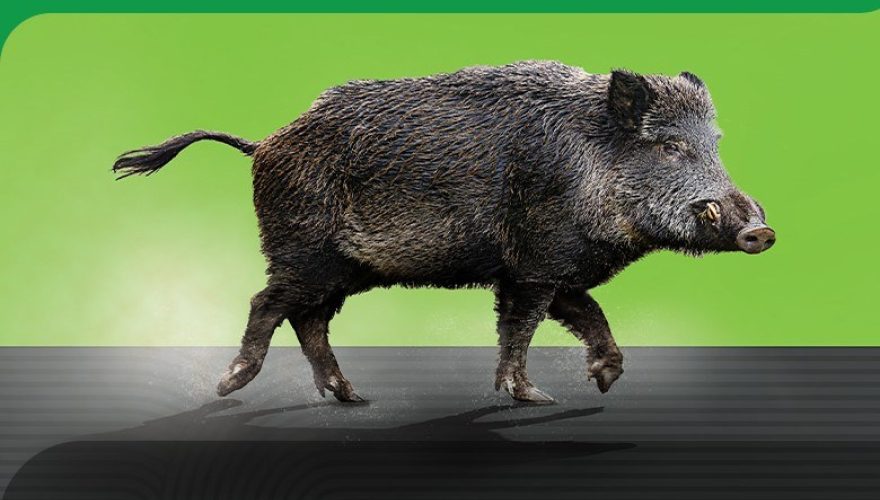 Control Program Details
SCIC has teams of experienced hunters and trappers who are ready to respond to reported sightings. Sightings that have been reported have helped us to successfully catch pigs and mitigate the risk pose by wild boar.
Hunting is not the solution to this problem and will in fact make things much worse. Research and management experience from provinces and states dealing with wild pigs for years has shown hunters removing individual pigs has minimal effect on the population and instead breaks up groups of pigs (called sounders), scatters them across the landscape and teaches them to avoid hunters. This makes control efforts much more difficult, and pigs quickly breed to replace any losses. Effective eradication methods of wild pigs are identifying and elimination the entire sounder. This takes dedicated wildlife professionals with specialized techniques.
Wild boar is not native to Canada and are considered an invasive species. Wild boar pose a danger to people, personal property, other wildlife and livestock. Feral pigs can act as a carrier for livestock disease. Wild boar can damage private property and have a serious impact on native plants and wild animals.
SCIC remains committed to ongoing research and development of the Program. You can also call or text the Saskatchewan Pork Development Board (SaskPork) reporting line at 1-833-PIG-SPOT.
Wildlife Damage Program Details
The Feral Wild Boar Control Program operates as part of the Wildlife Damage Compensation Program. Along with coordinating removal of problem wild boar, SCIC can provide compensation for any crop or livestock damage caused by the pest. Under the Wildlife Damage Compensation Program, you can receive up to 100 per cent compensation on damage caused by wild boars. You do not have to be an existing SCIC customer to qualify for compensation.
Saskatchewan Ministry of Agriculture - African Swine Fever
African Swine Fever is a severe viral disease that spreads through direct and indirect contact and can cause high rates of death in pigs. Domestic pigs, feral pigs and European wild boar can all become infected. The virus does not affect humans.
Learn more
Canadian Wildlife Health Cooperative - Invasive Pigs
The Canadian Wildlife Health Cooperative is a collection of highly qualified people within a cross-Canada network of partners and collaborators dedicated to wildlife health. Our Cooperative includes internationally renowned wildlife disease diagnosticians and researchers, experts in population health, skilled educators and experienced policy advisors.

Learn more