All Saskatchewan producers are eligible for up to one hundred per cent compensation on damage to crops caused by wildlife.
Report Damage Immediately: Call 1-888-935-0000, email, customer.service@scic.ca, or visit your local SCIC office to report wildlife damage as soon as detected.
Call Us
Email Us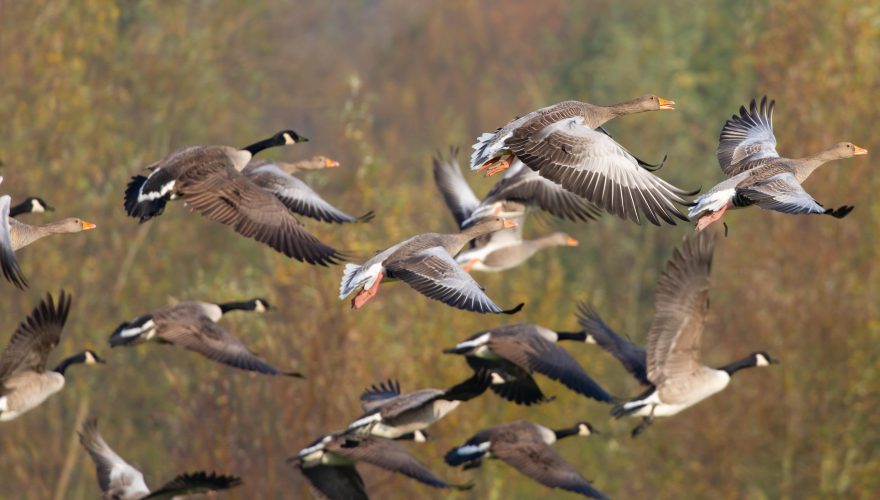 Compensation Details
Up to 100 per cent compensation on crop damage caused by white-tailed deer, mule deer, antelope, elk, bears, moose, bison, wild boars, ducks, geese, beavers, blackbirds, gophers and sandhill cranes or other non-domestic species.
Compensation for flood damage to seeded crop and tame forage due to beaver structures.
Wildlife damage compensation is available on claims $150 and over.
Initial payments are made at 75 per cent of crop prices determined by a survey conducted in August. Final compensation values are set based on a six-month average price survey conducted from September to February. The crop grade at harvest is used to determine compensation rates.
Compensation is also available for cleaning excreta contaminated grain. SCIC staff must identify excreta contamination while crops are still in the field. Excreta compensation is not deducted from subsequent yield-loss claims.
A handling allowance is available to producers who submit a receipt for cleaning their excreta-contaminated grain.
For Crop Insurance customers, wildlife losses do not affect long-term individual yields. A customer's yield before wildlife damage will be used to calculate their long-term yield.
Compensation is not paid on:
Volunteer crops
Crops planted too late in the season to produce a normal yield
Crops seeded on land considered unsuitable for crop production
Crops left out where harvest was generally completed in the area
Eligible Crops
All seeded commercial crops, including crops not currently insured by SCIC.
Stacked hay, silage, and bales (In order to receive compensation, hay must be put into stacks).
Crops used for alternative feeding systems.
Market gardens, tree nurseries, sod farms, honey and leafcutter bees, including their structures.
Compensation is not retroactive; it is paid from the date damage is reported.
Stacked Forage
Under the Wildlife Damage Stacked Forage Program, all Saskatchewan producers are eligible for compensation for losses on stacked forage, including bales and silage. Producers do not need to be SCIC customers to receive coverage.
A producer must contact their local Crop Insurance office as soon as they spot damage.
Bales must be placed in stacks.