SCIC Introduces Individual Premium
Article written by SCIC
(also available in 2023 Yield Saskatchewan publication presented by The Western Producer)
As farming evolves, your farm insurance needs change too. The Saskatchewan Crop Insurance Corporation (SCIC) continually works to improve and enhance business risk management programs to provide responsive, relevant options to Saskatchewan producers.
Starting in 2023, Crop Insurance customers will have an Individual Premium calculated for each insured crop. Individual Premium is based on each customer's personal claim history compared to their area risk zone.
SCIC calculates a base premium annually for each crop, in each risk zone. With Individual Premium, a premium adjustment (increase or decrease from base premium) is calculated individually for each crop a customer insures.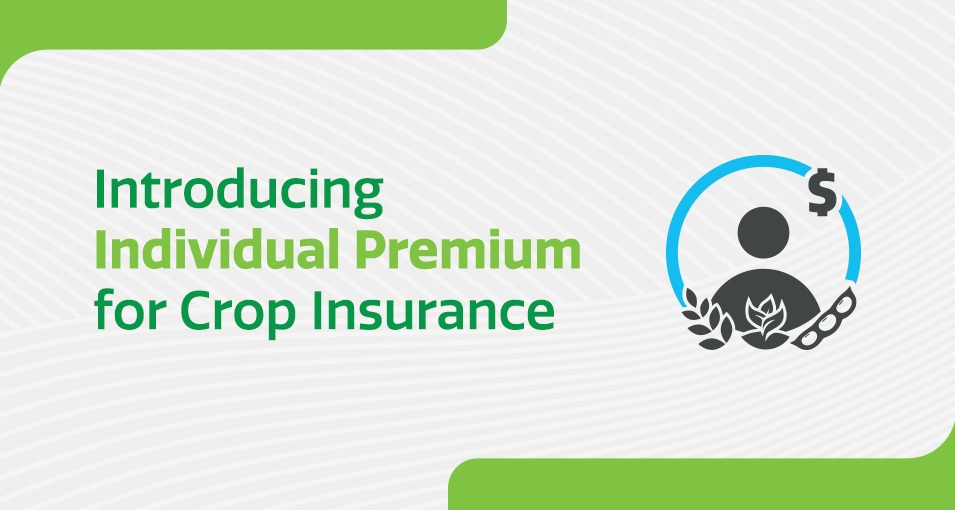 For example, a producer insuring three different crops (e.g., canola, peas and wheat) has a unique adjustment applied to each crop premium. Their Crop Insurance claim history on canola is compared to the claim history of other insured canola crops in their area (risk zone) and this information calculates an adjustment (increase or decrease) to the base premium of canola – therefore, giving the producer an Individual Premium for insuring their canola. Likewise, separate Individual Premium is also determined for the peas and another Individual Premium for wheat.
Crop Insurance customers are familiar with adjustments increasing or decreasing their premiums; however, applying premium adjustments individually to each crop, rather than one adjustment to the whole farm, is a new method. For each insured crop, customers will see an Individual Premium rate unique to their farm.
Customers will no longer have a discount or surcharge applied to their Crop Insurance premiums. The Individual Premium is inclusive of any premium adjustments, rather than displaying discounts or surcharges separately. Statements of Insurance will also show the 40 per cent share of premium paid by producers and the 60 per cent of premiums paid by the provincial and federal governments, listed by crop.


Reflective Of Each Individual Farm
"It's important to note we're always comparing to the surrounding area, or what SCIC refers to as your risk zone. Customers who have higher than average claims compared to their risk zone are likely to see increased premiums on those specific crops; however, customers who have lower than average claims, as compared to their risk zone, are likely to see a decrease in those premiums."
- Jeff Morrow, Acting President and CEO, SCIC
Individual Premium allows Crop Insurance to be more responsive to your farming experience. Claims on one crop do not impact premiums for other crops. A producer who experiences higher than average losses on a specific crop, compared to others in the area risk zone, would only realize an impact on that premium. Crops with lower-than-average losses will typically have lower premiums.

Since the Individual Premium adjustment is crop specific, some producers will see both premium increases on some crops and premium decreases on other crops.

Understanding Individual Risk
Insurance is about pooling risk. The amount of money each participant puts into the "pool" should depend on individual risk and the likelihood of having a claim. For Crop Insurance, all producers do not have the same risk; all crop varieties and all areas of the province do not have the same risk.
In recent years, the impact of individual risk became more evident as producers continued to face dry conditions, unfavourable market prices and unpredictable world events. Producers have different approaches to navigating these challenges. As more producers utilize technology and modern farming practices, such as diversifying their operations or exploring new tech-enhanced equipment and operational tools, they are helping to mitigate their individual risk.
SCIC is responding to those changes, working to ensure the Crop Insurance Program – and premiums – are responsive to individual risk and individual farming experience.
To learn more, contact your local SCIC office or call us at 1-888-935-0000.